Terms & Conditions
Offer coupon code is valid upto 30th November 2021
Refund is not allowed for these extensions in any circumstances
Additional Customization if required will not be provided immediately. There will be some delay depending on the support tickets queue
Premium Support Responses may be delayed up to 4 days. However, you can avail "Priority Support" where you can expect immediate response or resolution within 24 hours. Priority Support is charged at $50/day
Place one extension/license per order at a time with the coupon code
Each coupon code is valid upto 3 licenses of individual extensions. The offer is not valid if you are buying 4th license of the same extension.
---
Mega OpenCart Extension Offers for Thanksgiving 2021, Black Friday 2021, Cyber Monday 2021
---
How to apply Coupon Codes
After adding the extension to the cart, go to https://www.huntbee.com/index.php?route=checkout/cart to apply coupon code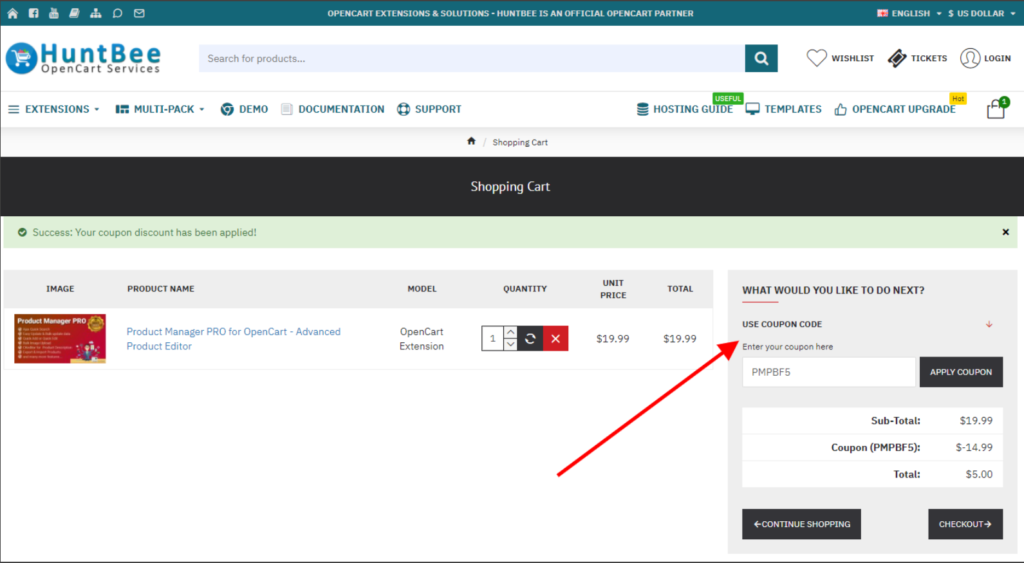 ---
Contact
Contact opencart@huntbee.com if you have any queries