Requirement:
This extension is only compatible with OpenCart 4x versions.
VQMOD is required.
Installation Steps:
Go to Admin > Extensions > Installer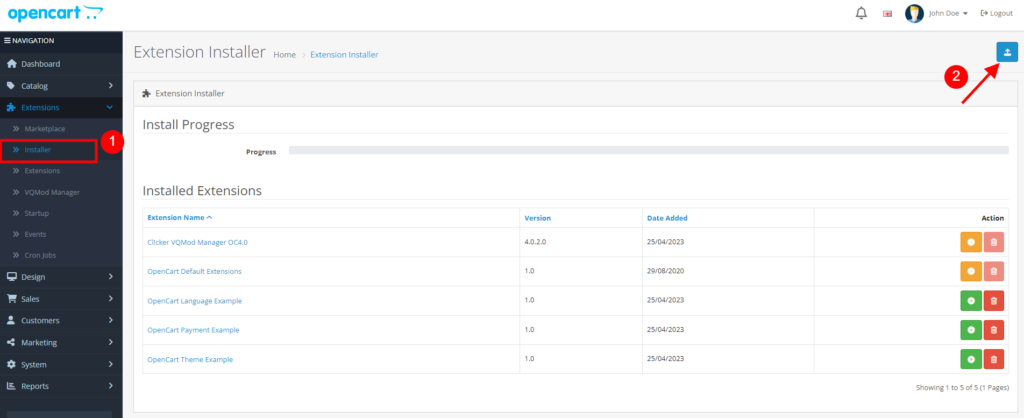 Upload the file huntbee_ordershipment.ocmod.zip (the filename must be the same)
Click on the Install button
Now go to Extensions > Extensions. Under the Modules tab, find Order Shipment Tracking Details
Click on the Install button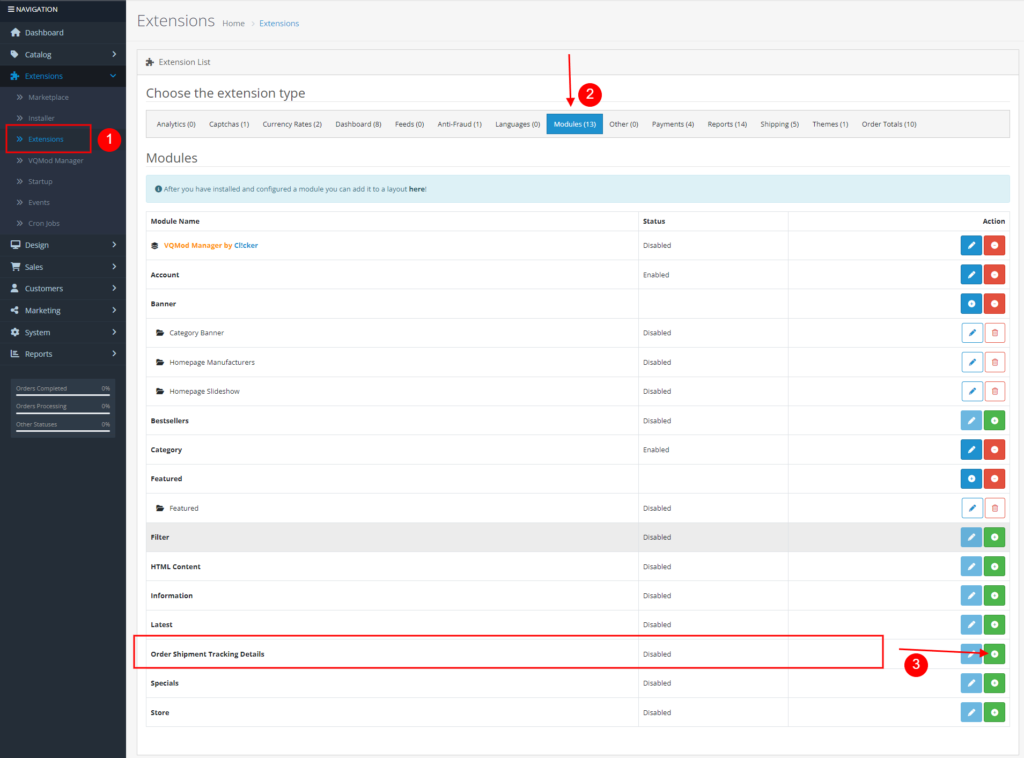 Now click on the edit button
Make all appropriate settings and click on the Save button.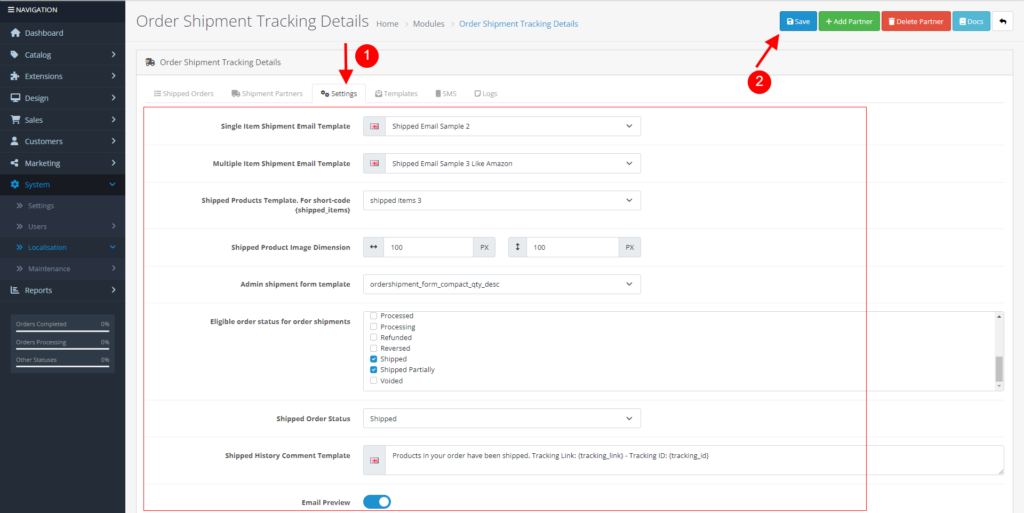 Installation is complete. You can now check the following
Admin order list page: you can find a new button with a truck icon. When you click this button, it will pop up the shipment tracking form
Admin order info page: you can find a new section under the History block where you can update the shipment tracking details.
Once shipment detail is added to an order, you can check the order from the customer account. The information will be visible under the history block on the customer order info page.