You can select your products and add to the clipboard. This is useful when you want to perform bulk operation on some selected products. The products in the clipboard will stay in the clipboard unless you clear or delete them yourself.
---
How to add products to clipboard
Select the product checkbox and click on Actions > Add to Clipboard
Now you can perform the following actions
Bulk add or remove categories for the products in the clipboard.
Bulk update Manufacturers
Bulk add or remove filters
Bulk assign related products

---
More options…
When you edit the table values or add images to the products, you can copy these same values to all the clipboard products. For that you will have to select the checkbox as shown in the image below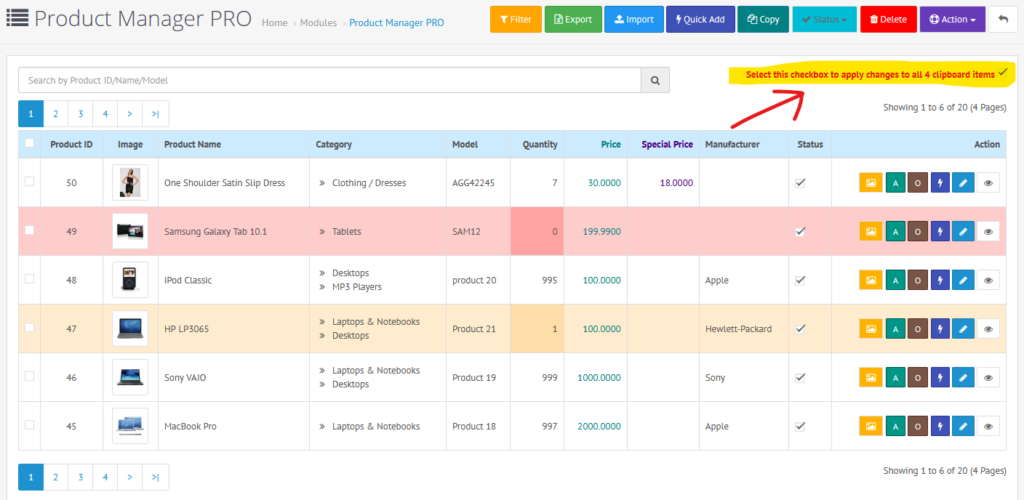 For example, I want to update quantity to 1000 to all products in the clipboard.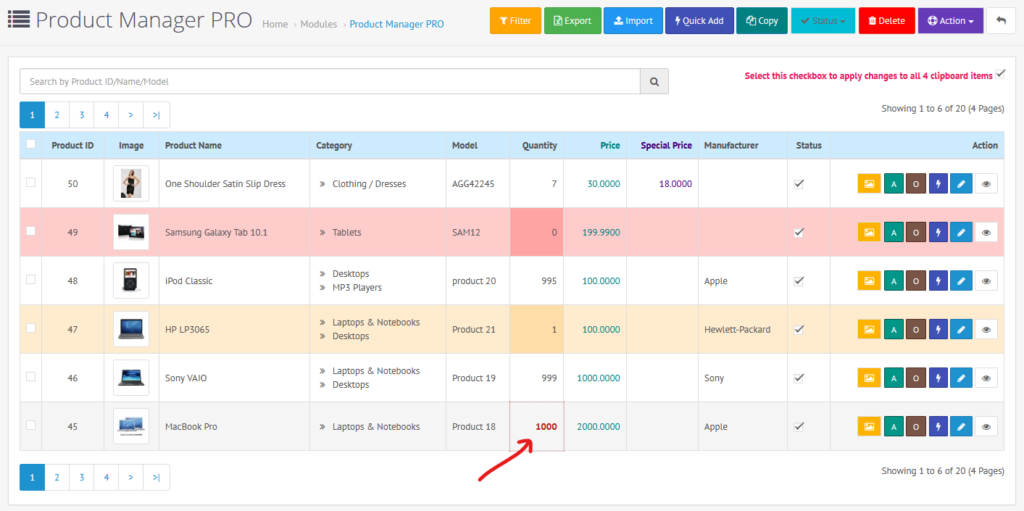 The action now will be applied for all the products in the clipboard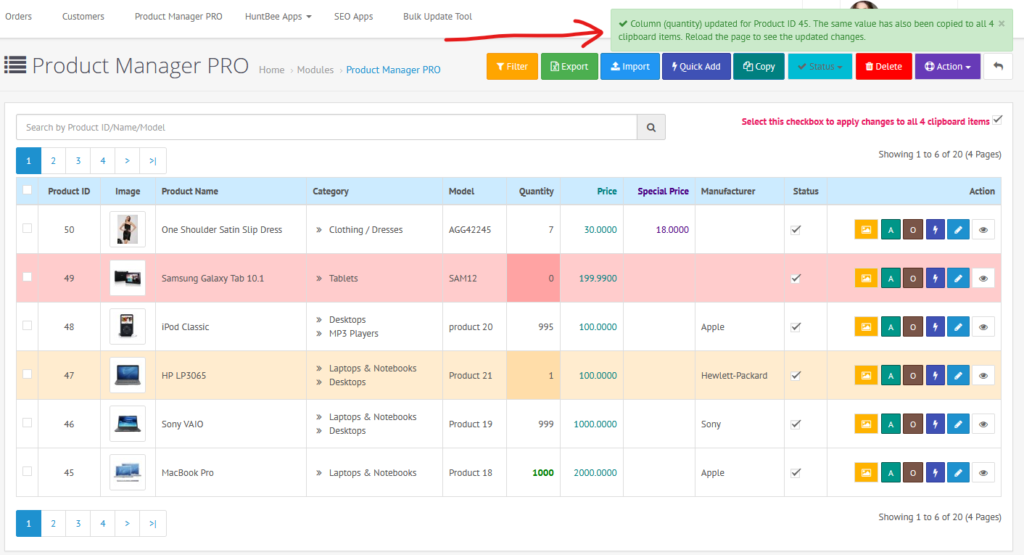 When you reload the page, you can see the data is updated.