| | |
| --- | --- |
| Mail Engine | SMTP |
| SMTP Hostname | tls://smtp.office365.com |
| SMTP Username | Microsoft 365 email address (example admin@opencart-pro.com) |
| SMTP Password | Microsoft 365 user password |
| SMTP Port | 587 |
| SMTP Timeout | 5 |
---
Disable the Azure Security Defaults by toggling the "Enable Security Defaults" to "No"
Sign in to the Azure portal as a security administrator, Conditional Access administrator, or global administrator. Browse to Azure Active Directory > Properties. Select Manage security defaults. Set the Enable security defaults toggle to No. Select Save.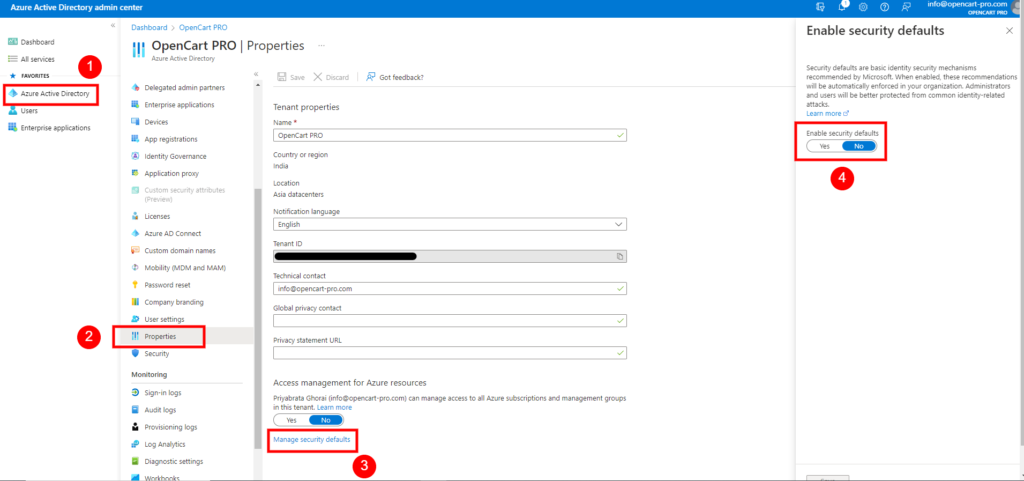 ---
Enable SMTP Authentication
Go to Microsoft 365 Admin Center > Active Users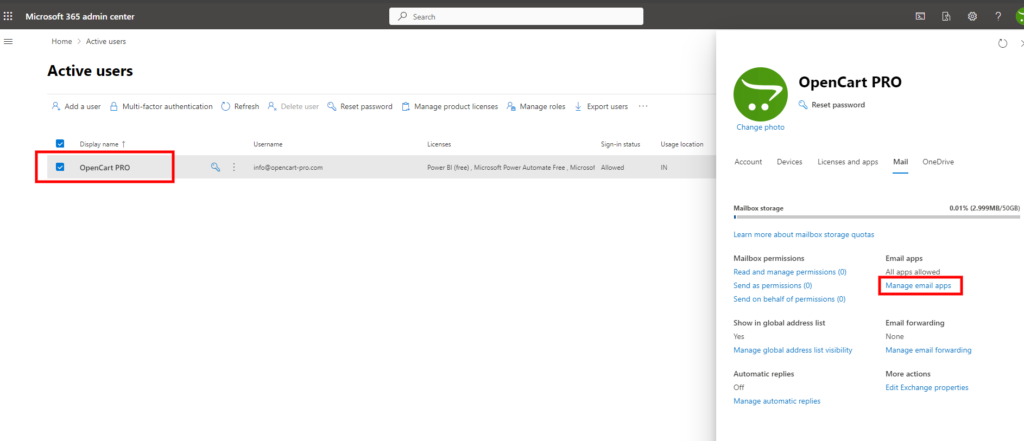 Disable Multi-Factor Authentication (MFA) 
In the Microsoft 365 Admin Center, in the left navigation menu choose Users > Active users. On the Active Users page, choose Multi-factor authentication. On the multi-factor authentication page, select the user, and disable the Multi-Factor auth status.