This plugin is free to download from https://www.huntbee.com/base-plugin or from OpenCart Marketplace https://www.opencart.com/index.php?route=marketplace/extension/info&extension_id=41348&filter_member=HuntBee%20Services
For OpenCart 2.3.x.x and 3.x.x.x (New Base Plugin 3.0.0)
Login to your admin
Go to Extensions > Installer
Upload base-plugin-x.x.x.ocmod.zip
Go to Extensions > Extensions > Modules
You will find "Base Plugin : HuntBee Extensions by Priyabrata Ghorai". Click on the install button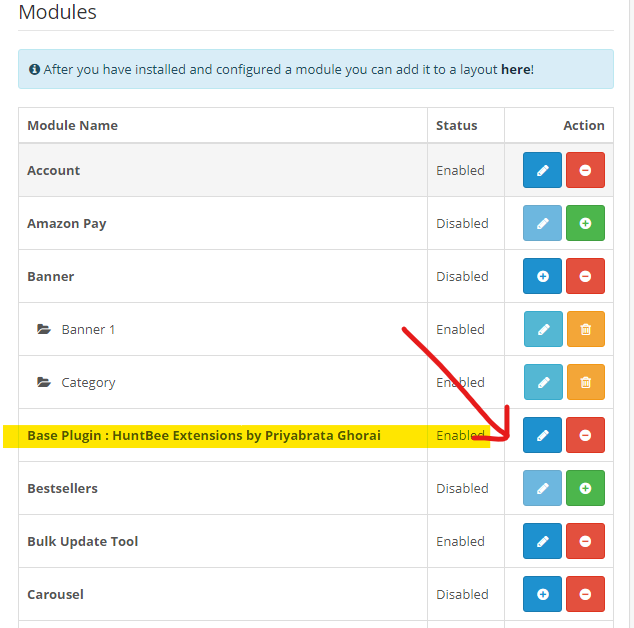 Go to Extensions > Modification. Click on Refresh Modification Button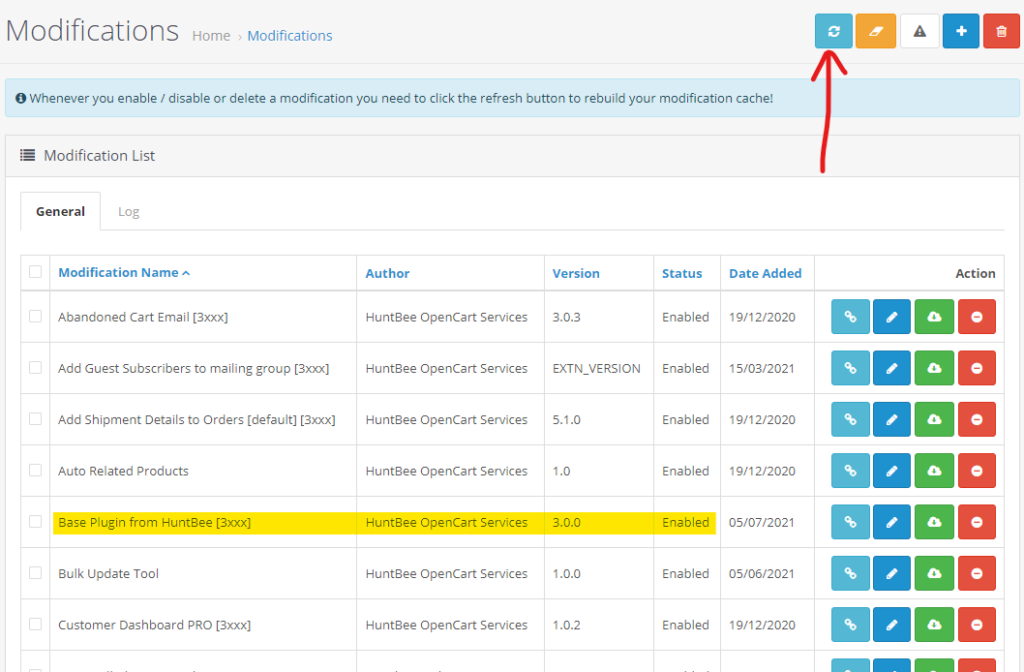 You will now see 2 new links added to your left navigation panel.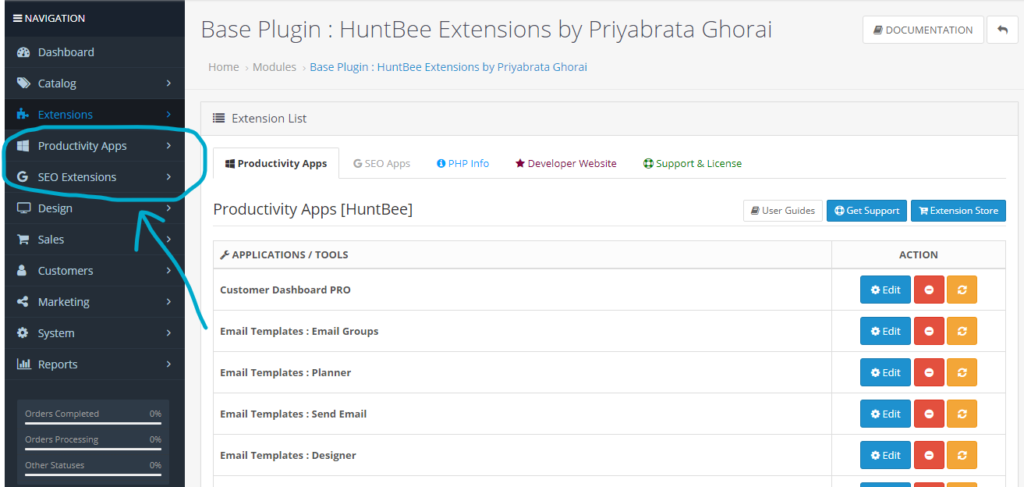 ---
Video Demonstration for OpenCart 3.x.x.x
---
The below instructions is for the older version of the base plugin (2.x.x). Applicable for OpenCart Versions 2.0.0.0 to 2.2.0.0
For OpenCart 2.0.0.0 to 2.2.0.0
This is an OCMOD based plugin and needs to be installed via admin panel's extension installer.
Login to your website admin and navigate to menu : Extension > Extension Installer
Upload the zip package base_plugin.ocmod.zip
Navigate to menu: System > User > User Groups
Click on the appropriate user group and click on edit
Now Navigate to Extension > Modifications and click on the Refresh Button. You should be able to see the "Assign Permission to HuntBee Extensions​" in the modification List
For opencart 23xx and higher: Navigate to Extension > Extensions. Click on the drop down selection and you will see "Productivity Apps" and "SEO Extensions" in the list. For opencart 2000 to 2200, you get these 2 new links under Extensions
You are done
---