This instruction given here are for OpenCart 2.x.x.x and 3.x.x.x versions.
Step 1: Install Base Plugin
Download base plugin from https://www.huntbee.com/base-plugin
Refer guide https://www.huntbee.com/resources/docs/base-plugin-for-huntbee-extensions/installation/ to install Base Plugin. If you have already installed this, you can skip this step.
Step 2: Install this Extension
Login to your admin panel
Go to Extension > Extension Installer. Upload this package (opencart-sms-x.x.x.ocmod.zip)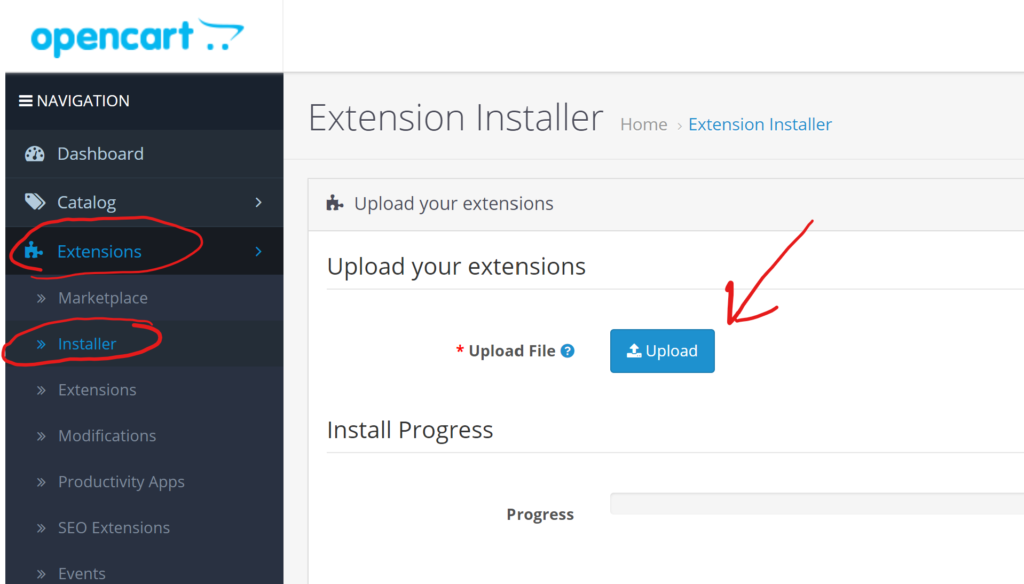 Go to Extensions > Productivity Apps
You will see OpenCart SMS System in the list.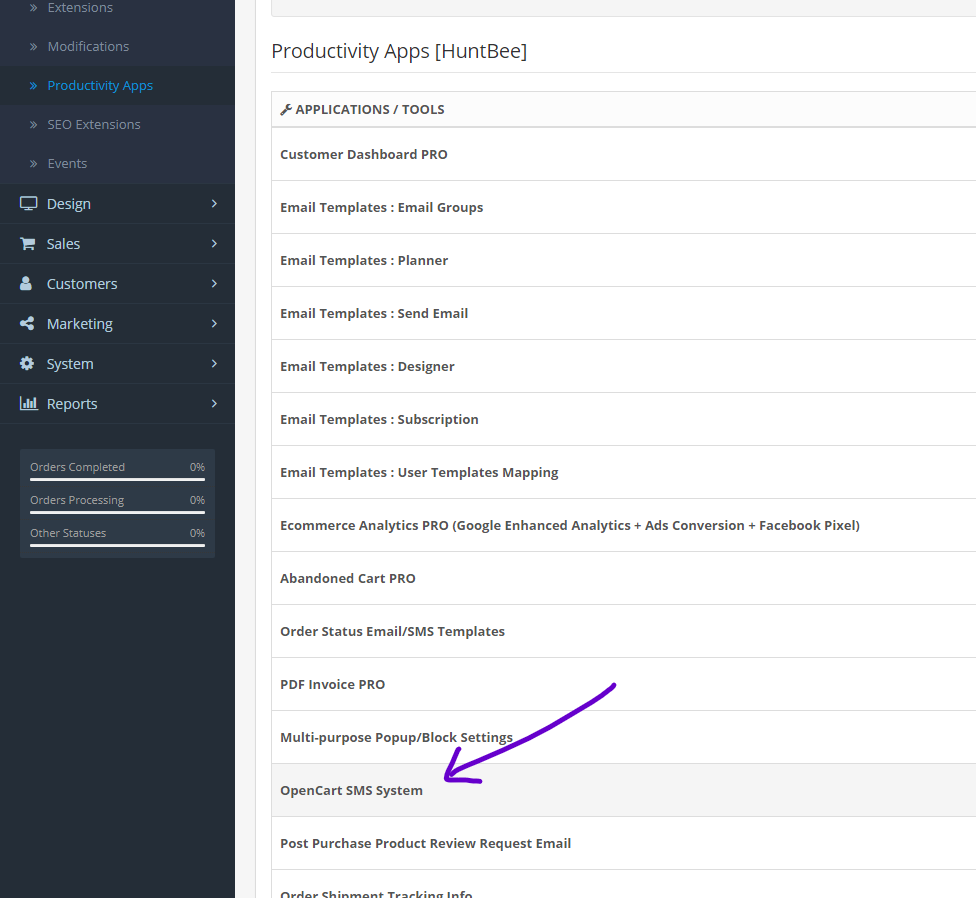 Click on the Install button
Click on the Edit button now and you can set up the extension as per your need.
Go to Extension > Modifications. Click on the Refresh Modification button to refresh your modification cache.