The path to access extension setting is
Admin > Catalog > Products Manager PRO > Action > Settings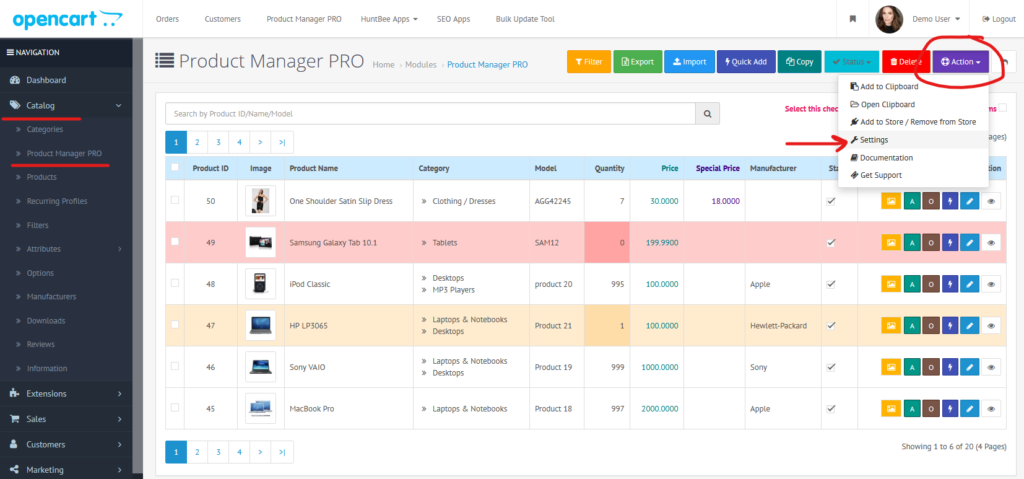 ---
You have settings for the table list and Quick form settings.
In table settings,
You can define the columns that you want to show in the admin product list page.
Set number of products to show per page
Product Sorting order
Product Image Dimension
---
Quick form is used to add or edit products having only the necessary fields.
In Quick Form settings,
Show or hide the required fields
Set default values for some of the required common fields