Support Us by Buying Us a Coffee
We are delighted to have you as a user of our extension, and we sincerely hope that it has been serving you well, making your OpenCart experience even better. As an independent developer, your support means the world to us, and it empowers us to continue providing you with top-notch products and services.
If you find our extension useful and it has added value to your online store, we kindly ask you to consider supporting us by buying us a coffee. Your contribution, no matter how big or small, goes a long way in fueling our passion for innovation and dedication to creating exceptional solutions.
How Can You Help?
It's effortless to show your appreciation and encourage us to keep growing. If you believe in the work we do and wish to contribute, you can use any of the following methods:
Payment Information:
Pay Via PayPal : https://www.paypal.me/huntbee
PayPal Account : opencart@huntbee.com
Bank Transfer:
Account # : 50200064131711
IFSC : HDFC0002611
Account Holder Name: Priyabrata Ghorai
Bank : HDFC Bank
Branch : Pondicherry, India
Google Pay / PhonePe / UPI - QR Code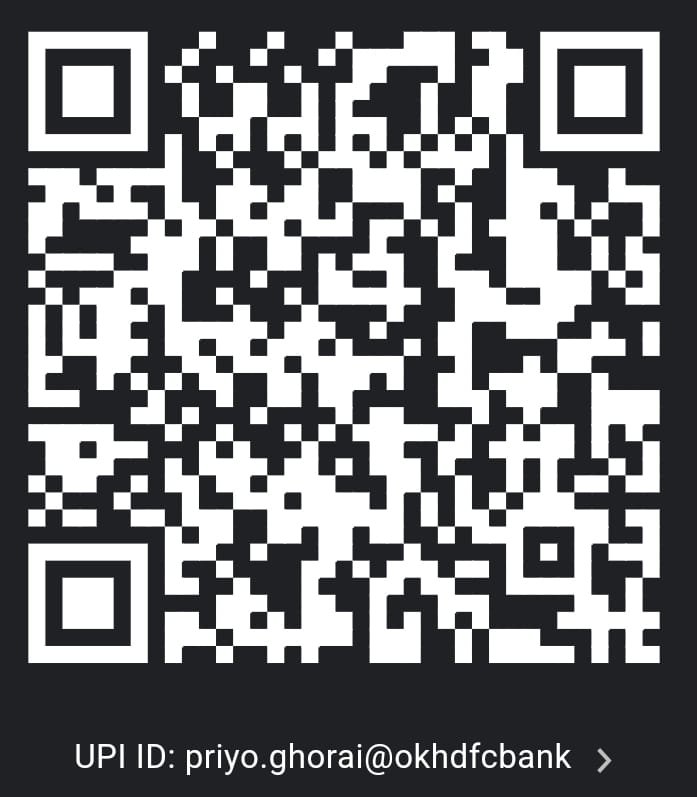 My Bitcoin Address: 17czfnm5JVFpHggmQAQqgFtBe1o16JeYyo
---
Your Help is Highly Appreciated!
Every donation, no matter the amount, is received with heartfelt gratitude. Your generosity motivates us to continue enhancing our extensions and developing new solutions to cater to your needs better.
Giving Back to Our Community:
As a way of giving back to our loyal customers and supporters, we will continue to invest in research and development, ensuring that you receive the best possible products and services.
Transparency and Trust:
We take transparency seriously, and you can rest assured that every contribution we receive will be invested back into improving our products, maintaining existing extensions, and creating new ones to cater to the evolving needs of the OpenCart community.
Thank You!
Thank you for being a part of our journey and for considering supporting us. We genuinely appreciate your encouragement and the trust you place in our products. Your support allows us to continue doing what we love - creating innovative solutions that make a difference.
If you have any questions or need further information about contributing, please don't hesitate to contact us. We are always here to assist you.
Once again, thank you for your support, and we look forward to serving you better in the future!