This plugin add a store selection drop down field in the customer edit form of Admin where admin can easily choose and update store for the selected customer.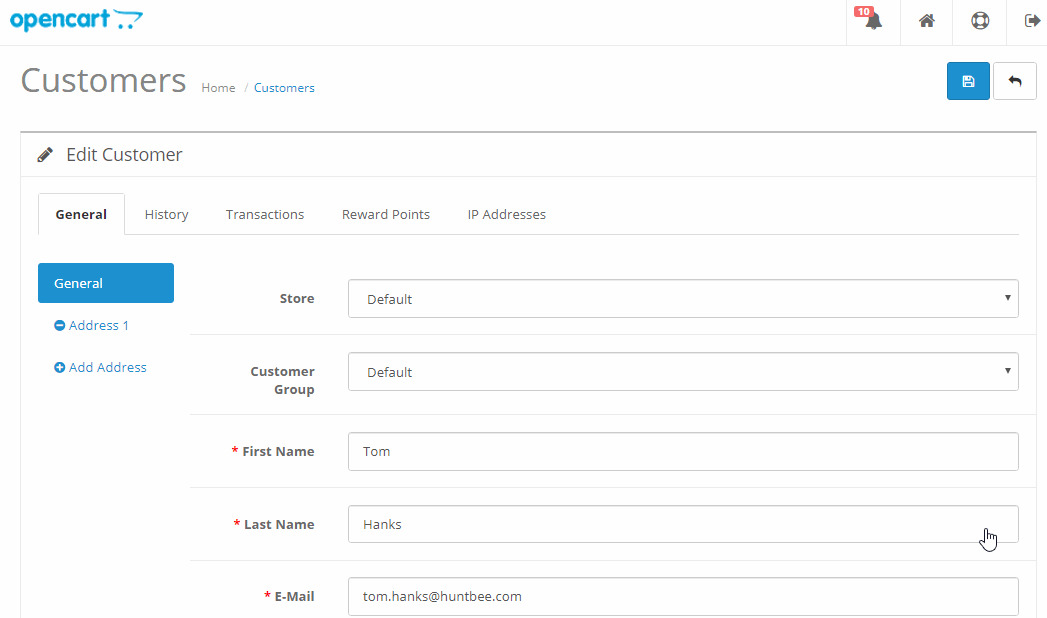 OPENCART
Compatibility
2200, 2302, 3xxx
Multi-store
Yes
TECHNOLOGIES
Framework
OpenCart
Free Premium Support for each license from the date of purchase. The support validity is mentioned in the product information section.
Support can be renewed once the support is expired. The support renewal charges are based on the latest price of the extension at the time of renewal.
For any post purchase support, you need to raise a support ticket at https://www.huntbee.com/get-support
For more information please go through our Support Policy

The license to use extension is restricted to only one domain and its subdomain. If you want to use the extension in other domains you need to purchase another license (i.e., Purchase again)
After purchase, you need to activate the license by visiting https://www.huntbee.com/get-support. This is done to validate your authorization.
You cannot license, sub-license and resell our products
You cannot reuse any part of the code or logic or algorithm of this product anywhere else which doesn't satisfy the operation of this product as advertised.