Decorate your Opencart website with snow effects and few pictures at the corner. Greet your customers a very happy Christmas and spread the joy of love.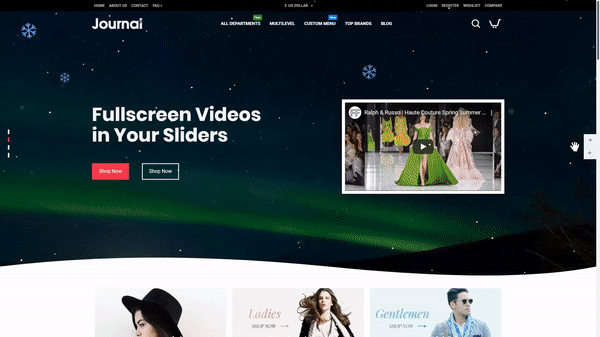 You can use this module not only for Christmas but for any occasions.
You can set any falling text/symbols like snowflakes, flowers, stars, etc from the admin settings.
You can define the colors. You can set customized greeting message to users.
You can set fixed corner images
And many more features
This module is responsive. The corner images (optional) disappears in smaller screens and only visible in bigger screen. (only on bootstrap templates, default opencart template)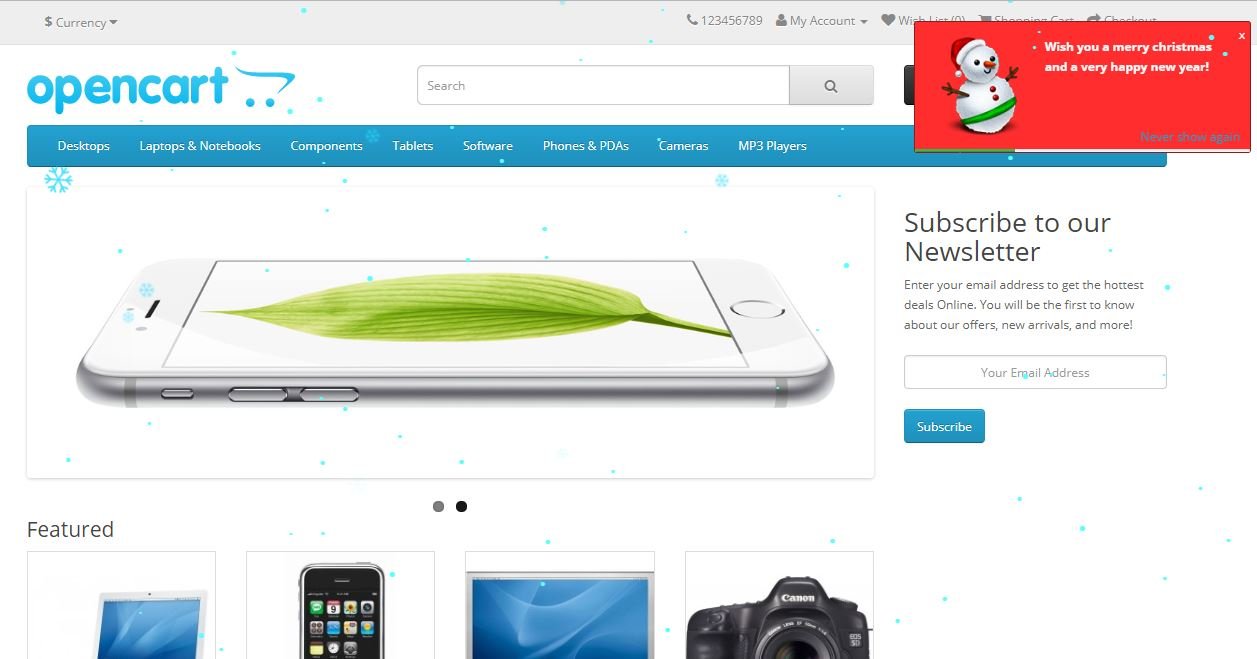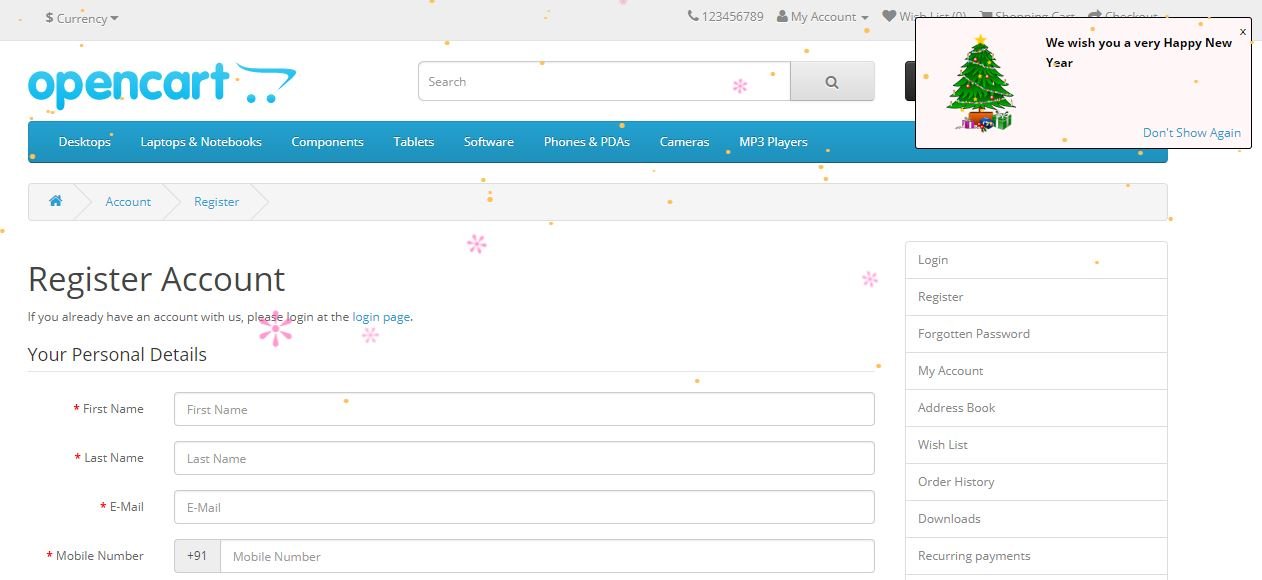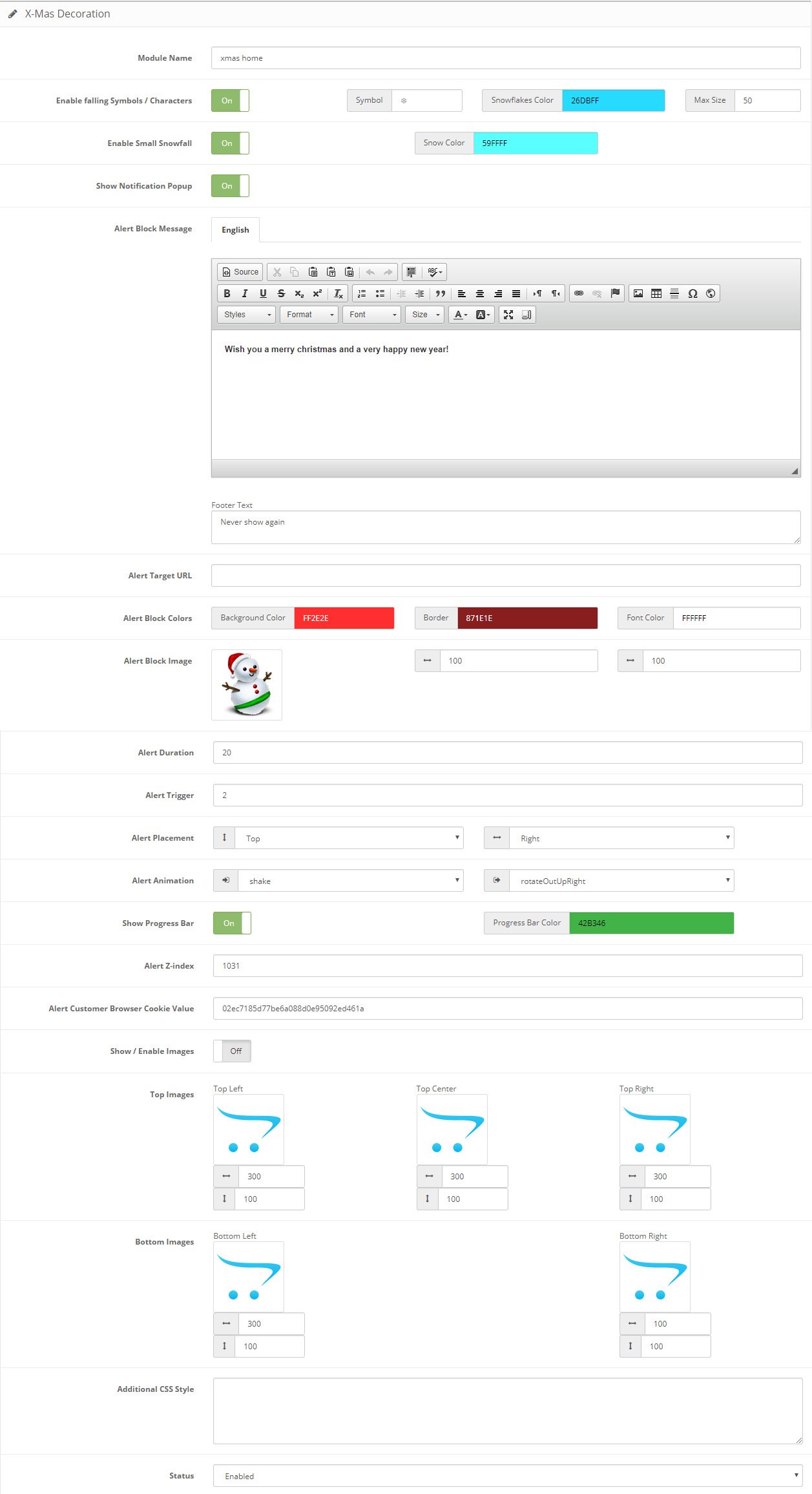 OPENCART
Compatibility
1.5.5.x, 1.5.6.x, 2.0.x.x, 2.1.x.x, 2.2.x.x, 2.3.x.x, 3.x.x.x
Core Files Overwrite
NO
Multi-store
Yes
Multi-lingual
Yes
VERSION : 3.0
DATE RELEASED: 01 Dec 2018



Module Redesigned
Compatibility for opencart 3.x.x.x
Feature Added: Falling user defined symbols
Feature Added: Individual setup for layouts
Feature Added: Greeting message block / alert block added
More customization option
Image resizing

No updates for OpenCart 1.5.x.x versions. Updates / Enhancements discontinued for Opencart 1.5.x.x versions.
VERSION : 2.0
DATE RELEASED: 10 Dec 2015



Upgraded the module for latest opencart version compatibility
Added top left, top right, top center, bottom left, bottom right image feature
Added script for small snowfall effect along with snowflakes