Customer can be able to access the order page without requiring to login. Guest customer can also access the order information page.
The page is secured by unique key in the URL and therefore only people having the link can access the page.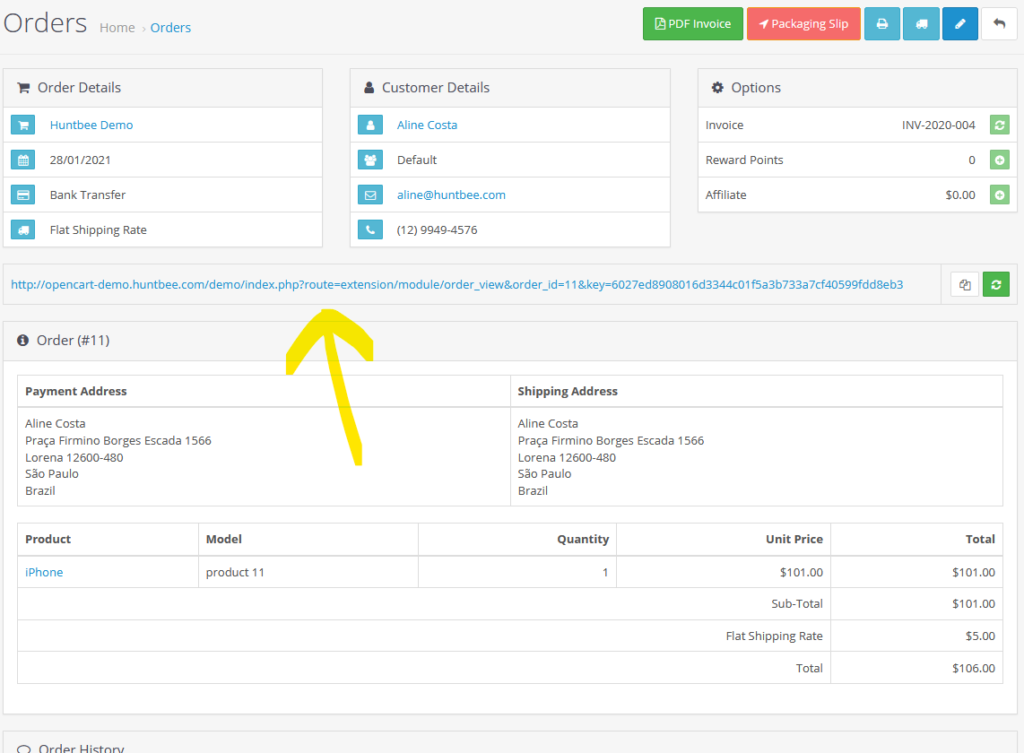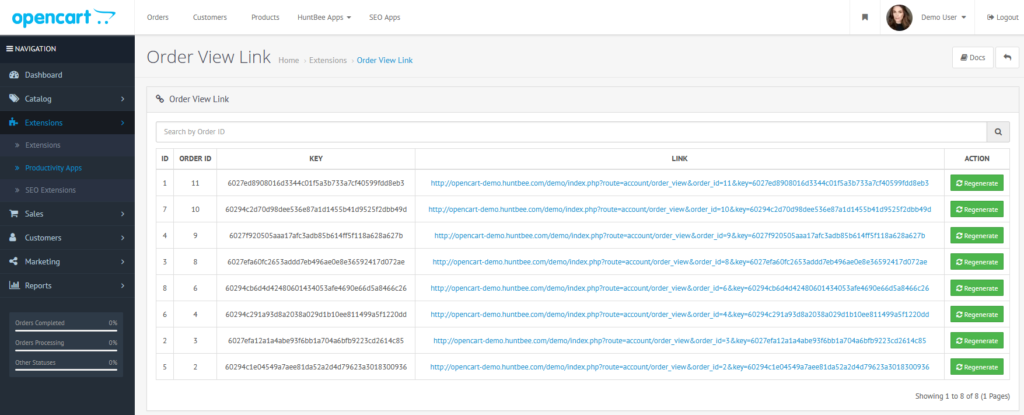 OPENCART
Compatibility
2.x.x.x, 3.x.x.x
Admin Panel:
http://opencart-demo.huntbee.com/demo/admin
Credentials Prefilled
Location: Extensions > Productivity Apps > Order View Link
You can also see a new block in admin order info page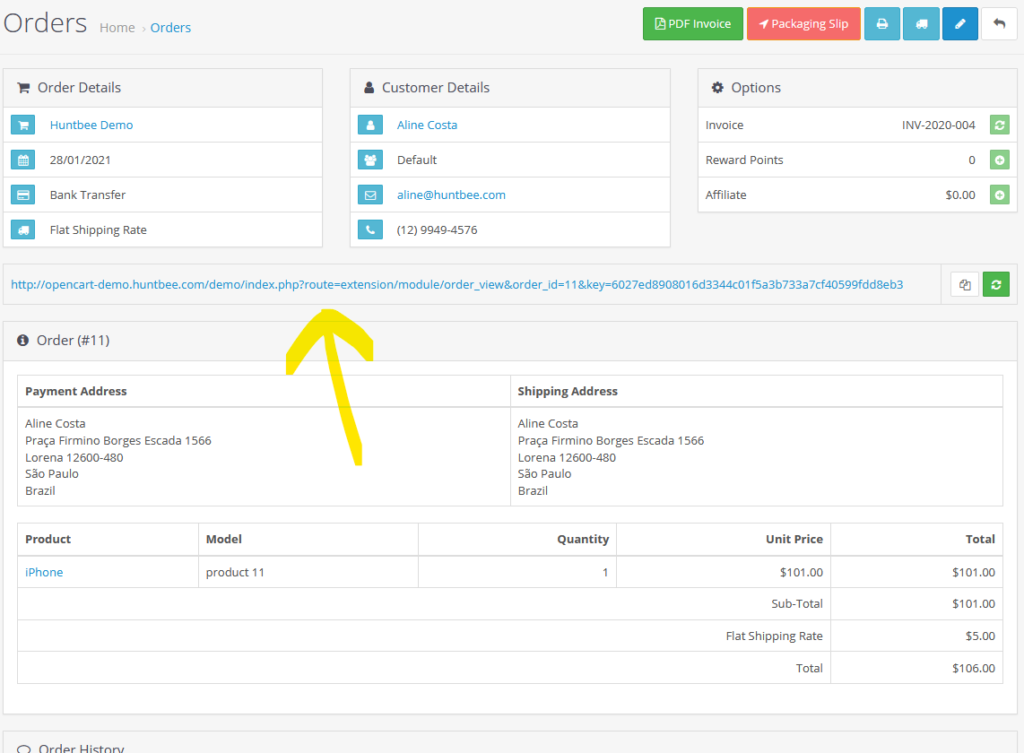 Open demo instruction in new tab
VERSION : 1.0.1
DATE RELEASED: 27 Jul 2021



Minor bug fix w.r.t OpenCart 3.x.x.x version
VERSION : 1.0.0
DATE RELEASED: 13 Feb 2021


The license to use extension is restricted to only one domain and its subdomain. If you want to use the extension in other domains you need to purchase another license (i.e., Purchase again)
After purchase, you need to activate the license by visiting https://www.huntbee.com/get-support. This is done to validate your authorization.
You cannot license, sub-license and resell our products
You cannot reuse any part of the code or logic or algorithm of this product anywhere else which doesn't satisfy the operation of this product as advertised.