Manage your orders quickly and save a lot of time. Most advanced order management tool for OpenCart.
---
FEATURES:
AJAX Search and advanced pro filter options
Bulk Order Status Update
Export and Import Order Data
Top & Bottom Page Navigation for easy access
Show or Hide Required Order Columns
Order Items
Order History Delete Option
Missing Orders Tab
Additional Customized Tabs for Order Status Filter
Colored Rows and Colored Label based on Order Status of the Order
In-Built Integration Support for Supporting Applications like PDF Invoice PRO, Order Shipment Tracking
and many more features…
---
SCREENSHOTS: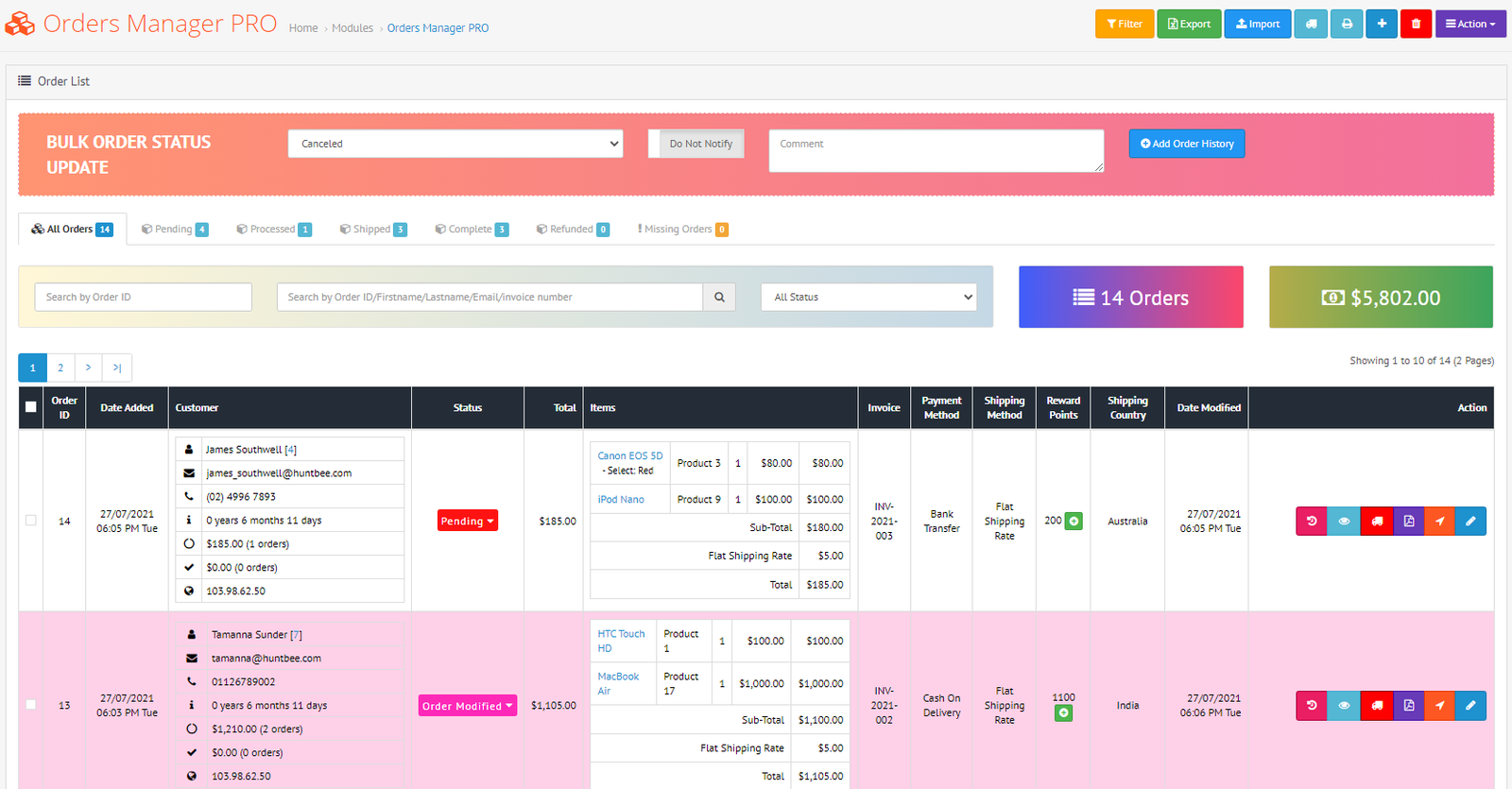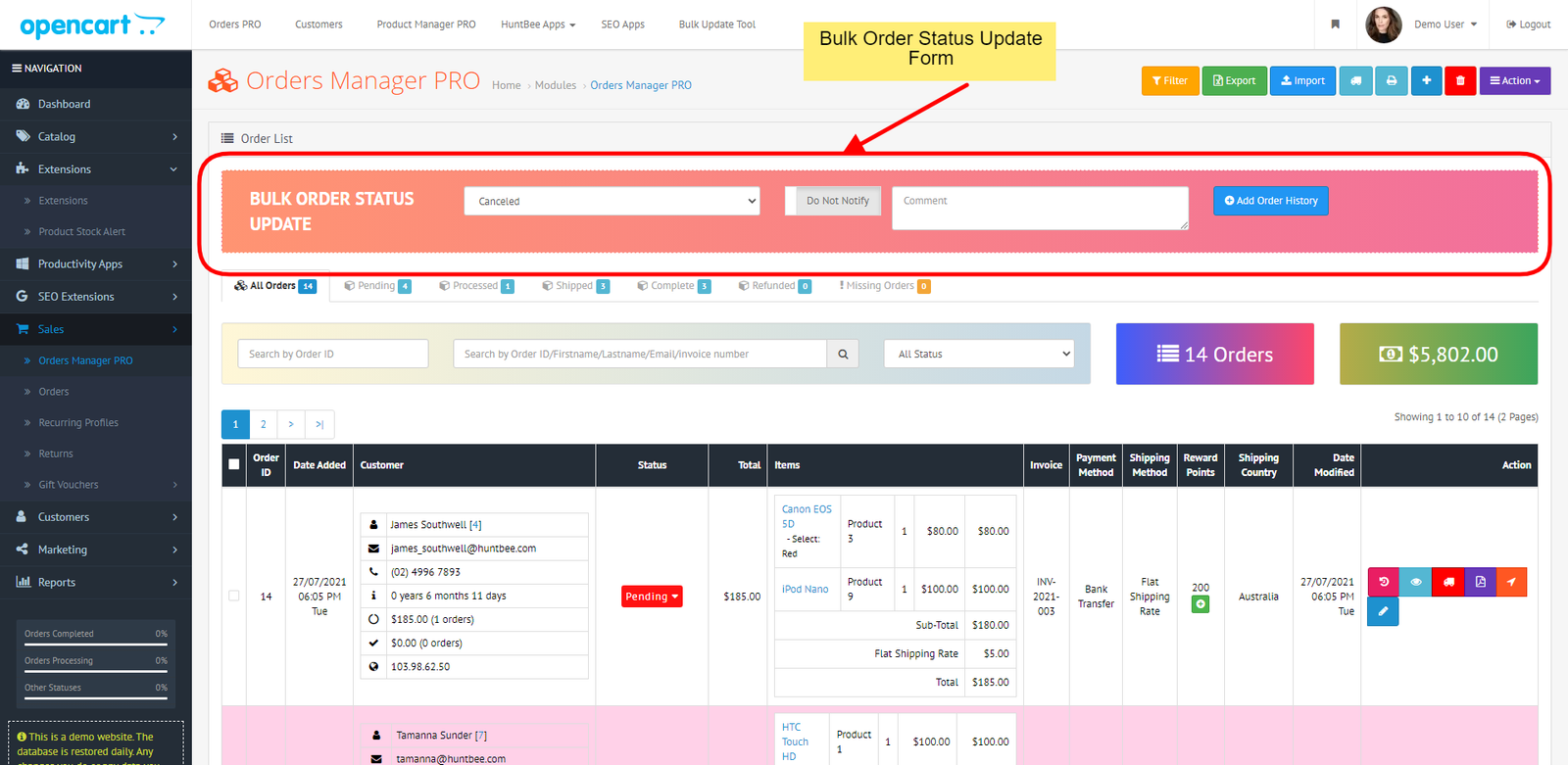 OPENCART
Compatibility
2.x.x.x, 3.x.x.x
Core Files Overwrite
No
Multi-lingual
Yes
VERSION : 1.1.0
DATE RELEASED: 22 Apr 2022



Sort by date added, date modified added
Optional custom fields value provision added (can be enabled by uncommenting the code in the file)
Tabs Disable Feature

VERSION : 1.0.4
DATE RELEASED: 27 Nov 2021



Reset comment input field after order update history is added
Some compatibility fixes made w.r.t older OpenCart versios 2.0.x.x
VERSION : 1.0.3
DATE RELEASED: 07 Nov 2021



Minor Improvements
VERSION : 1.0.2
DATE RELEASED: 23 Aug 2021



Minor fix w.r.t Pagination

VERSION : 1.0.1
DATE RELEASED: 17 Aug 2021



"Login as Customer" option added

VERSION : 1.0.0
DATE RELEASED: 08 Aug 2021



First Release
Free Premium Support for each license from the date of purchase. The support validity is mentioned in the product information section.
Support can be renewed once the support is expired. The support renewal charges are based on the latest price of the extension at the time of renewal.
For any post purchase support, you need to raise a support ticket at https://www.huntbee.com/get-support
For more information please go through our Support Policy

The license to use extension is restricted to only one domain and its subdomain. If you want to use the extension in other domains you need to purchase another license (i.e., Purchase again)
After purchase, you need to activate the license by visiting https://www.huntbee.com/get-support. This is done to validate your authorization.
You cannot license, sub-license and resell our products
You cannot reuse any part of the code or logic or algorithm of this product anywhere else which doesn't satisfy the operation of this product as advertised.