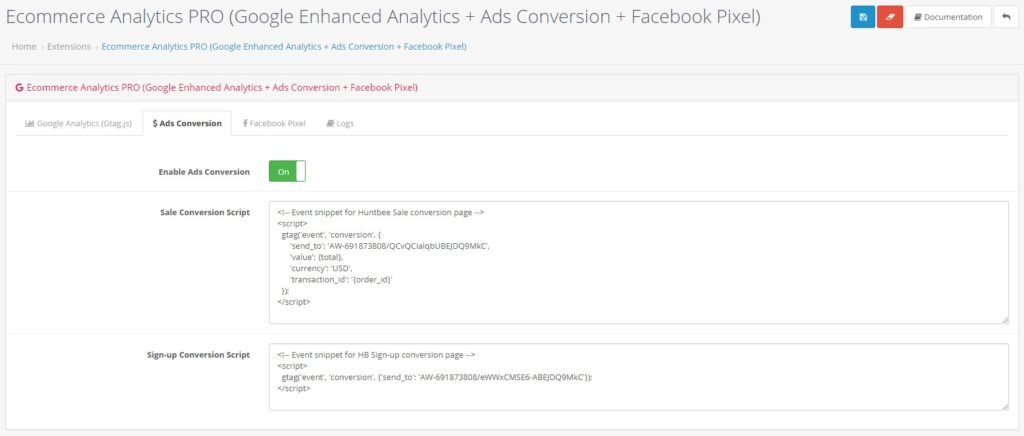 Setup Sales Conversion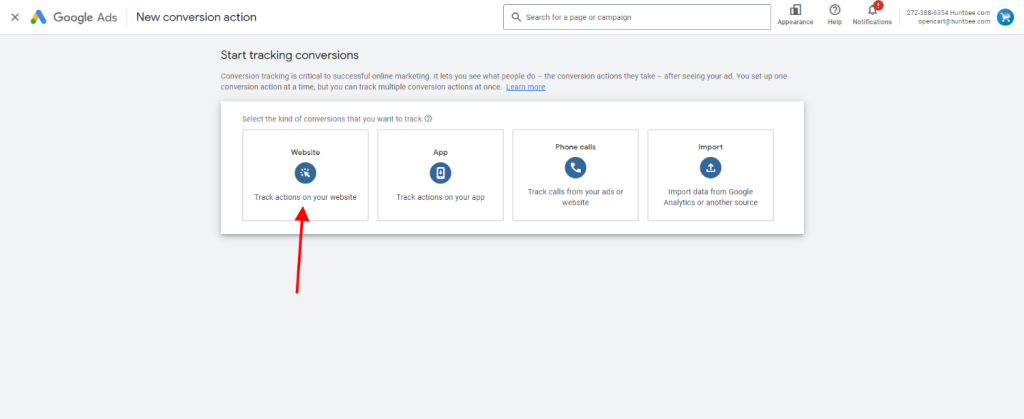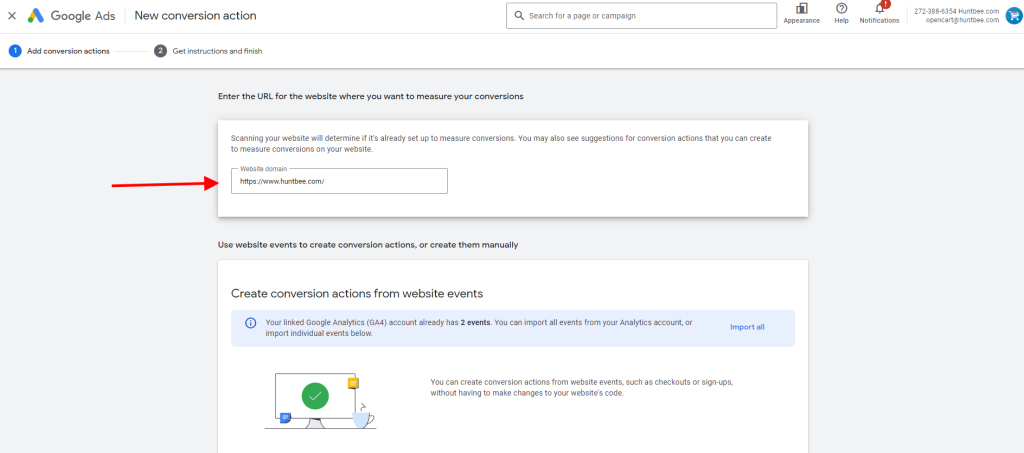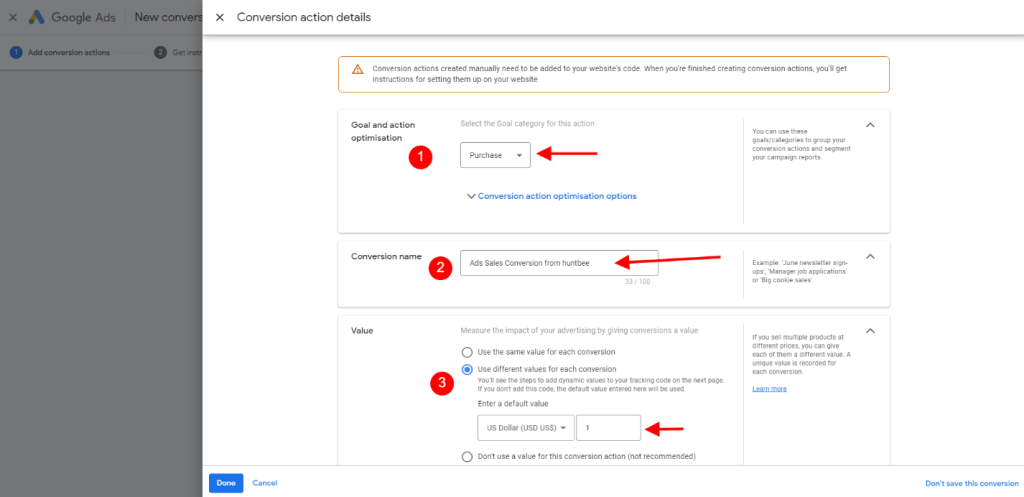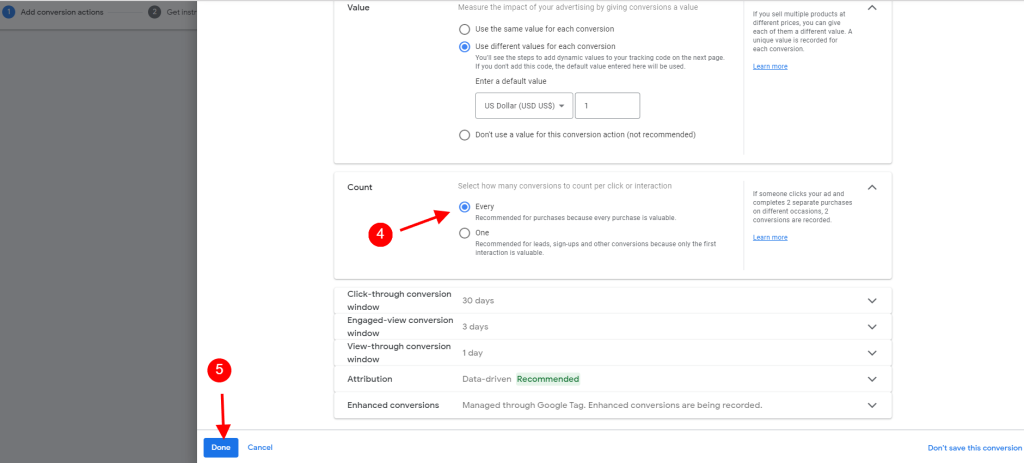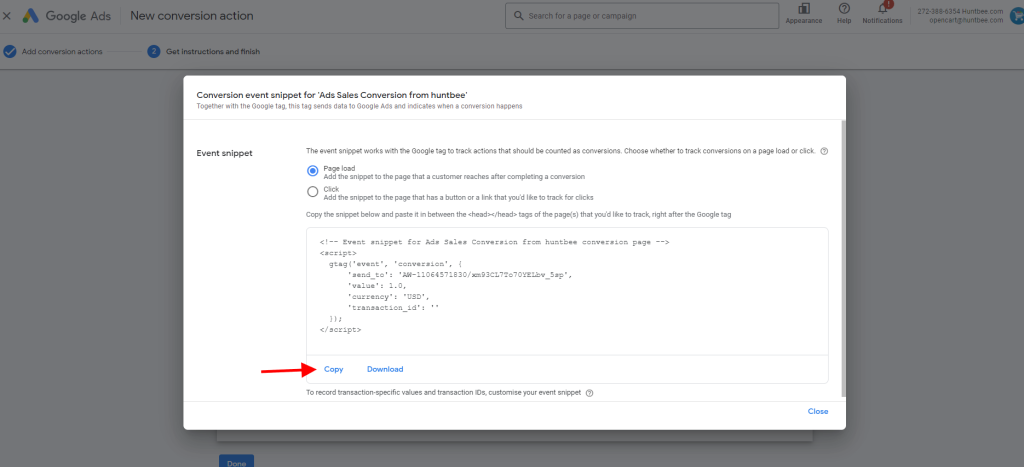 Copy this code and paste it into the extension settings. Insert the shortcodes {total} and {order_id} as shown in the screenshot below
Save extension settings
---
How to verify that Google is able to record the conversion?
Go to your Google Ads > Goals > Conversions: Summary
If you can see the last seen date as shown in the below screenshot, it means Google is able to read the conversions.
But do note that conversions are recorded here in Google Ads only if the conversion has happened via Google Ads. Conversions that took place normally without the Google Ads will not be recorded.
All sales conversions are recorded only in Google Analytics. Kindly do not confuse it with Google Ads Conversion and Google Analytics Sale Conversion.