WebP is a modern image format that provides superior lossless and lossy compression for images on the web. Using WebP, webmasters and web developers can create smaller, richer images that make the web faster.
For more information about WebP, refer https://developers.google.com/speed/webp
This extension uses this webp compression technique for your images without modifying any entries in your database or rewriting any core files or updating any existing images. The extension converts the images that are already cached by the system. When an image is loaded in the store-front, the extension script first checks if the webp format image is already available. If the webp format image is already available or generated, the webp format of the image is loaded and thereby you can notice the load speed improvement. If the image is not available already, it generates the webp image.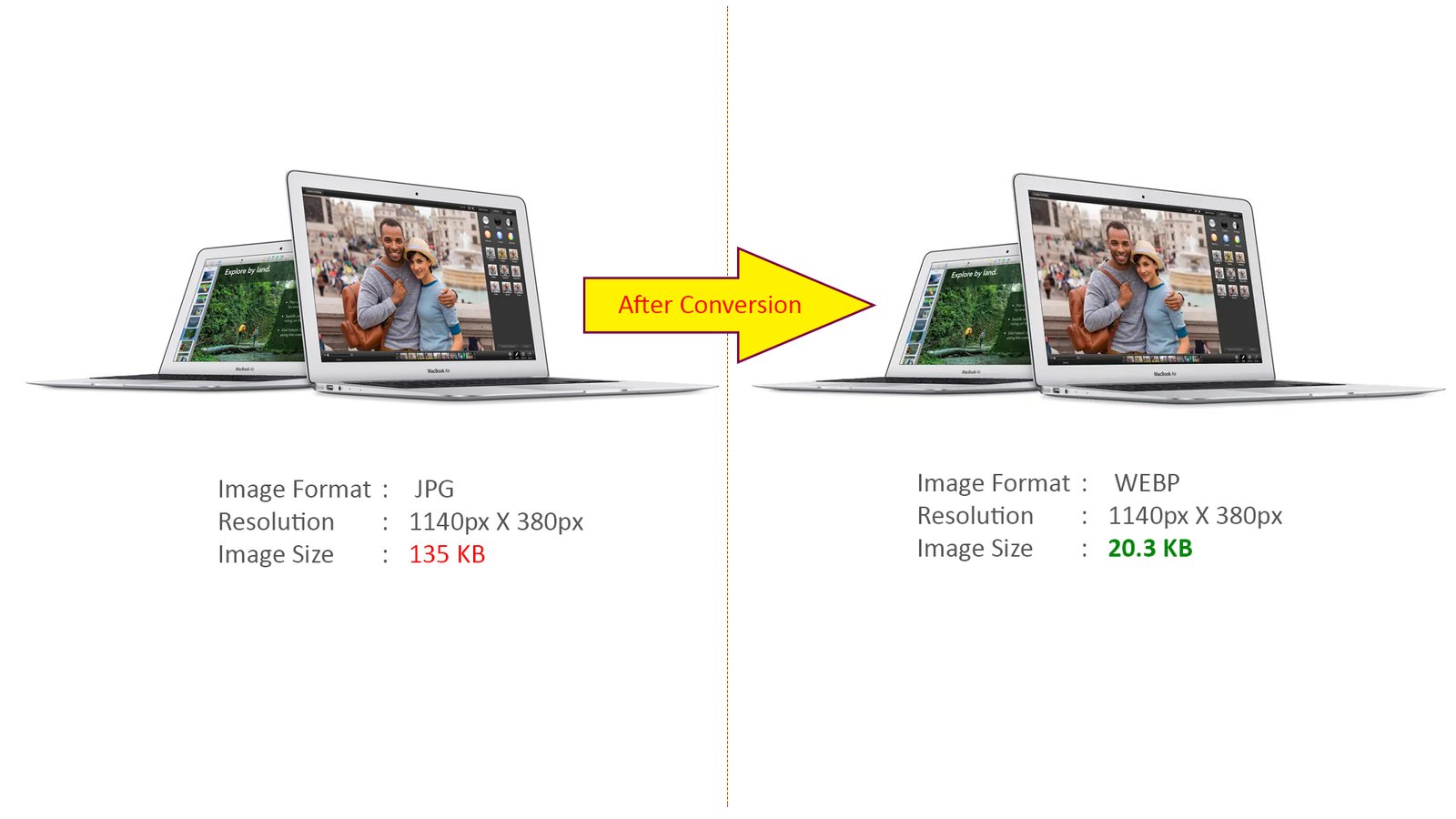 ---
To check if your server can support WebP, contact opencart@huntbee.com. We will help you understand if the extension will work in your server environment.

Plesk doesn't support WebP
OPENCART
Compatibility
2.x.x.x, 3.x.x.x
Core Files Overwrite
No
Multi-store
Yes
TECHNOLOGIES
Framework
OpenCart
VERSION : 1.2.0
DATE RELEASED: 06 Apr 2020



Webp Images will be saved under a separate folder
Added validation to ignore gif images
VERSION : 1.1.1
DATE RELEASED: 18 Mar 2020



Added image type validation
VERSION : 1.1.0
DATE RELEASED: 16 Mar 2020



Added Database Table to improve the manual generation process
Improved UI and Usability
VERSION : 1.0.0
DATE RELEASED: 16 Mar 2020



First Release
Before you proceed, please take a moment to familiarize yourself with our Extension License and Usage Policy. By purchasing and using our extension, you agree to the terms outlined below.
Domain and Subdomain Usage: Your purchase of this extension license grants you the right to use the extension on a single domain and its associated subdomains. Should you wish to use the extension on multiple domains, a separate license must be purchased for each domain.
License Activation and Extension Download: After purchasing the extension, it's important to activate your license. Visit https://www.huntbee.com/get-support to activate your license and validate your authorization. The extension download will be enabled only after successful license activation. This step helps ensure the legitimate use of the extension.
Prohibition of Licensing, Sub-Licensing, and Reselling: Please note that you are not permitted to license, sub-license, or resell our extension to third parties. The license you acquire is exclusively for your use and benefit.
Code, Logic, and Algorithm Usage: While we encourage innovation, the reuse of any part of the extension's code, logic, or algorithm for purposes beyond its advertised functionality is prohibited. This safeguard ensures the extension operates as intended.
Modification and Distribution: Feel free to modify the extension to suit your specific needs. However, distributing or sharing modified versions with others is not allowed. This maintains the integrity of the original code.
Updates and Support: Upon purchase, you are entitled to updates and support for a specified period, as detailed in the product documentation. Our support team is here to assist with any issues related to the extension's functionality.